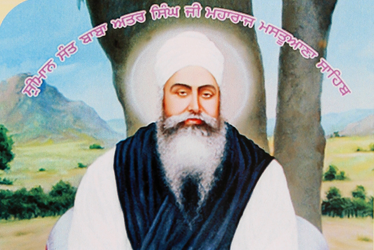 Sant Baba Attar Singh Ji​
Sant Baba Attar Singh Khalsa college Sandaur has developed into an institution of educational excellence with an eye on the practical relevance of information technology in the modern times. In a short span of 50 years it has achieved reputation as a premier institute on the educational map of Punjab under the dynamic leadership of Shriman Balwant Singh Maharaj.
The vision of the college is to promote activities especially for the economically deprived and weaker section of the society. The institute is resolute to serve the society by catering to the educational requirements of the students. The college is determined to flourish by providing facilities like technological advancement, assurance of justice and equality in the society to rural masses. The focal point is to extend academic, financial, emotional and moral support to the students.
Our college provides students with quality educational experiences and support services that lead to the successful completion of degrees. The college fosters academic and career success through the development of critical thinking, effective communication, creativity and cultural awareness in a safe, accessible and affordable learning environment. It is also the mission of the college to direct the mind of the young generation so as to engage in the task of nation building. Its aim is to provide the nation with an honest, hardworking and dedicated work force. It seeks to bring about a change in societal attitude towards rural folk while inculcating confidence among the students.
We aspire to establish a system of quality assurance which would on a continuous basis evolution and monitor the quality of education and training impartment at the institution, improve the teaching learning process and, ultimately, develop the institute as a Centre of excellence.